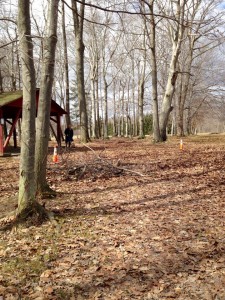 Good news for leaf rakers in Wadsworth.
The city has announced that the leaf collection program has been extended by one week. The leaf collection will stop on Friday December 15th.
This coming week, December 4th through the 8th, leaves will be collected in neighborhoods to the West of State Route 94.
The following week, December 11th through the 15th, Crews will make one final sweep through the entire city of Wadsworth. Remember to rake your leaves onto the tree lawn, or devil strip, and keep them out of the street.