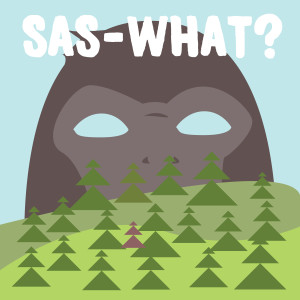 We are excited to announce we are adding an incredibly interesting local show to our weekend programming lineup beginning Nov. 14, 2015.
SasWhat: A Podcast About Bigfoot is produced for the skeptics, the believers, the knowers, and those who just have a casual interest in the subject. The show is hosted by cryptid enthusiast and writer, Mark Matzke and journalist and film director, Seth Breedlove with Small Town Monsters.
Download our TuneIn app on your smart device, listen online here: http://wadsworthcommunityradio.com/listen-live/, or in town on 97.1FM every Saturday and Sunday at 8 p.m. to hear Mark and Seth discuss the ins and outs of the subject of Sasquatch.