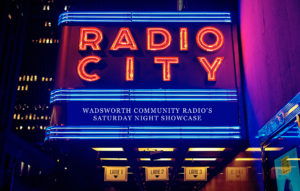 On Wadsworth Community Radio, we thoroughly enjoy the acoustic shows in-studio and listening to the sound of so many talented musicians in town and across northeast Ohio. Thanks to a grant from the Medina County Arts Council, we are able to bring them to you on the weekends!
Our Saturday Night Showcase features fantastic artists from the area and highlights their talents in a 30-60 minute segment each Saturday at 7 p.m.
Some of our showcased artists include Gina Brooklynn, Zach Friedhof: A Troubador of Peace, Walking in Circles and more! Don't miss the show and don't forget to tell your friends about it.
Download our TuneIn app on your smart device, listen online here: http://wadsworthcommunityradio.com/listen-live/, or in town on 97.1 FM every Saturday night beginning at 7  p.m. to hear some of the nest local music!