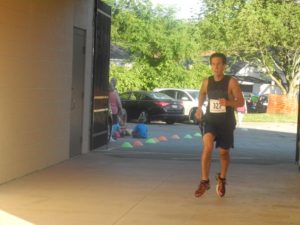 Preparations for the Match-Stick 5K, 10K and half-marathon are in their final stages.
As of early this week, there were nearly 500 runners who have signed up to participate in one of the three races. Plus, over 110 people have volunteered to man water stops and to help with traffic control on the route.
About 200 runners who have registered to date live in the city of Wadsworth.
In addition, runners from across Ohio, Pennsylvania, Connecticut, Michigan, Indiana, California, Florida and Tennessee have already signed up.
Race Organizers anticipate having 650 runners signed up by Race Day, June 23rd. All three events are twilight races and begin at Art Wright Stadium off Grandview Avenue.
The half-marathon begins at 6:15 on the 23rd. The 5K and 10K begins at 7:30. On-line registration ends on June 22nd.