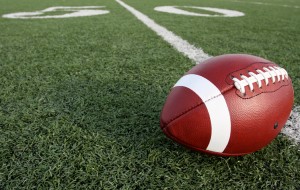 The Wadsworth Grizzlies scored 28 points in the first quarter and went on to a 47-0 victory over Wooster Friday night at Art Wright Stadium on "Tribute to the Troops" Night.
The Grizzlies scored 1:04 into the first quarter as junior defensive back Brett Randolph blocked a punt and recovered it in the end zone for a touchdown. Joey Baughman threw two touchdown passes in the first quarter, one of 30 yards to Christian Szalay; the other to Gabe Martinez that covered 51 yards. Joey then finished the scoring in the first quarter by taking the ball himself and running 26 yards on a quarterback sweep.
The Grizzlies scored twice in the second quarter on an 8 yard run by Brock Snowball and a 10-yard touchdown pass from Baughman to Mitchell Blackburn.
The second half was played with a running clock and the Grizzlies scored one touchdown on a 4-yard run by Snowball.
Wadsworth has scored 102 points in two games. Their defense has allowed only 14 points.
The Grizzlies now 2-0 will play the Medina Bees next Friday night, September 8 at Medina. Wooster is now 0-2.
Wadsworth's Joey Baughman has scored three TDs on the ground and has passed for 7 TDs.