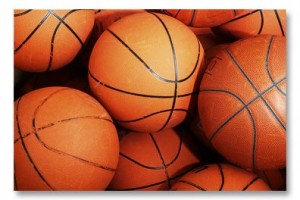 Saturday was a winning day for both the Wadsworth Boys and Girls Varsity Basketball teams. Two games, two wins for the Boys and the Girls.
The Boys varsity team rebounded from Friday's loss to Brecksville by defeating Buckeye 60-53
Wadsworth jumped out to a 15-11 lead at the end of the first quarter and extended it to 34-25 at halftime. Buckeye made a run in the third quarter to close the gap to 51-45 at the end of the period. But, Wadsworth outscored Buckeye 9-8 in the final quarter to pick-up the win.
The Grizzlies put three players in double figures. Christian Szalay led Wadsworth with 14 points. Beau Casey had 12 and Tony Hewitt added 11.
The Boys Varsity team is 6-4 overall and 3-2 in the Suburban League.
Meanwhile,
The Lady Grizzlies defeated Nordonia 48-39 on Saturday to pick-up a Suburban League win.
Wadsworth jumped out to an 18-6 lead over the Lady Knights at the end of the first quarter. The Lady Grizzlies kept the lead the entire game. Wadsworth had a 25-21 lead at halftime and 35-27 advantage at the end of three quarters.
Peyton Banks led Wadsworth in scoring with 21 points. Lexi Lance, making her return to the Lady Grizzlies line-up, added 9 points.
Wadsworth is 5-2 in the Suburban League and 6-5 overall.