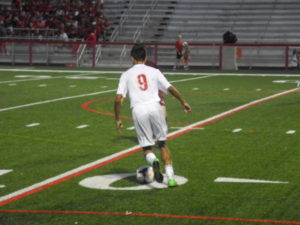 On Tuesday Night September 12th, the Wadsworth Boys Varsity Soccer team defeated Cuyahoga Falls 3-0. The victory improved the Grizzlies record to 3-0 in the Suburban League and 8-0 overall.
But, that wasn't the big story to come out of the game.
The Boys Varsity soccer victory was the 400th in program history. The first game played by the Grizzlies Boys Varsity team was back in 1979. The first game was against Buchtel and it ended in a 1-1 tie.
Over the years, Wadsworth Boys Soccer has won 13 sectional championships, 4 district championships and 7 Suburban League championships. Also, Wadsworth produced 21 all-Ohio players and 33 academic all-Ohio players.