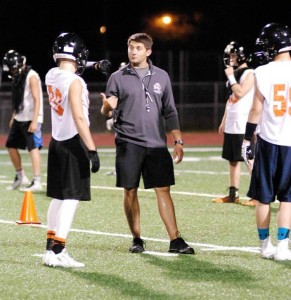 This week's Ohio High School Athletic Association's computer rankings are out.
In Division 2, Region 6, Wadsworth jumped two places to stand in second with a 7-0 record.
Here's the top 8 high schools in Region 6. Avon is first, Wadsworth is second, Midview is third, Sylvania Northview is fourth, Highland is fifth, Olmsted Falls is 6th, Fremont Ross is 7th and Whitehouse Anthony Wayne is 8th.
If the state playoffs would start today, Wadsworth would have a first-round home game against Fremont Ross.
The next game for the Grizzlies is this coming Friday night at Art Wright Stadium against the Twinsburg Tigers. And it's Homecoming weekend for Wadsworth High School.