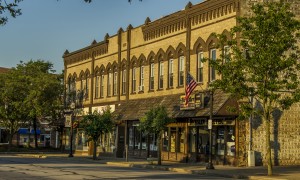 The Buckeye State is the 7th largest state in the U.S., in terms of population, as its home to 11.6 million residents.
If you'd like to make thriving Ohio your home, BackgroundChecks.org detailed the 50 safest cities in Ohio. Wadsworth is one of only two Medina County cities that make the list.
Using data compiled from FBI violent crime stats and propriety BackgroundChecks.org research data, the public information website reports.
BackgroundChecks.org notified Wadsworth police that, according to their 2016 survey, Wadsworth is rated the 36th safest city in Ohio.
Montville Township was the only other Medina County community to make the list, coming in at No. 34.
Click the link to see the top 50 list of safest Ohio cities (scroll down list to see Ohio): http://backgroundchecks.org/blog.