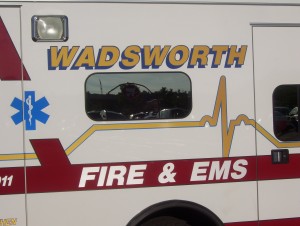 Members of Wadsworth City Council are getting their first look at a measure that will provide funding for the purchase of two new ambulances for EMS.
Wadsworth Safety Director Matt Hiscock says this year's budget has $300,000 available for the purchase of two ambulances.
Hiscock says at the present time the older squads are 'maintenance nightmares' and are more costly to operate.
Wadsworth Fire Chief Carl Rommel says he hopes both ambulances will "last 10 years or so with the high number of miles that they put on and the hours that their run. We'd like for them to last 10 years". The recent renewal and addition to the EMS Levy will help to pay the cost of the new ambulances.
It's hoped that Wadsworth City Council members will approve the purchase of the new ambulances sometime in July.