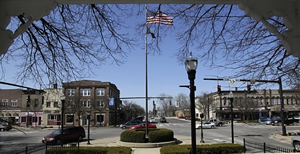 If believe that you are seeing more people in and around Wadsworth, you're correct.
Numbers released by the U.S. Census Bureau show that the city of Wadsworth is the third fastest growing community in Northeast Ohio, trailing only North Ridgeville and Avon.
The Census Bureau estimates that Wadsworth's population in July 2016 was 23,136, a 7.3% increase from the official count taken in 2010. Numbers-wise, there was an estimated 1,569 people living in Wadsworth in July 2016 than there was in April 2010.
Statistics show that Wadsworth's estimated population between July 2015 and July 2016 increased by 348 residents.
Medina County's estimated population in July 2016 was 177,221, a 2.8% increase since the official Census Bureau Count in April 2010. The 2016 estimated population in Medina County shows an increase of 887 that was registered for 2015.