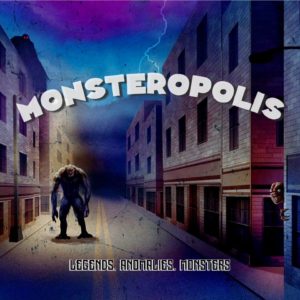 A radio show hosted by Seth Breedlove and Mark Matzke of Small Town Monsters focusing on the strange and unusual. Recorded live and re-broadcast on 97.1 FM in Wadsworth, Ohio.
The first episode will act as a reintroduction to Mark and Seth, while episodes 1-3 will focus on three "window areas" in the U.S. — beginning with the Bermuda Triangle.
Want to contribute? Send your thoughts to monsteropolismail@gmail.com and we might just read it live on air!
Don't forget, episodes will be broadcast on Facebook before appearing on the official Monsteropolis Feed. The show will be live on iTunes and other podcatchers soon.
The first recording will take place on Oct. 18 with the show airing Sunday nights at 9 p.m. on Wadsworth Community Radio 97.1FM and streaming online and on smart devices.