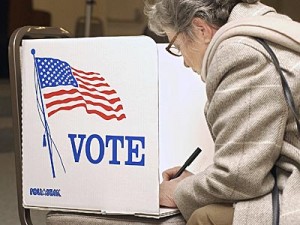 The next time Medina County residents head the voting booth, they'll cast a ballot on a new voting machine.
The Medina County Commissioners have approved the purchase of 750 new voting machines at a cost of $4 million. The state of Ohio will pay $1.8 million dollars of the cost. Medina County will pay the remainder of the cost, some $2.2 million.
The new voting machines could be in place in Medina County for the November General Election this year. The Ohio Secretary of State wants all 88 counties in the state to upgrade their voting equipment before the next Presidential Election in November 2020.