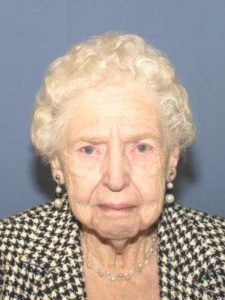 On Monday, 98-year-old Margaret Douglas was reported missing to the Wadsworth Police Department by an out-of-town relative.
"At the time of the initial call, officers did a walk through of her home but didn't see any obvious evidence of foul play," Police Chief Randall Reinke said in a media release. Then on Monday night, another search of the Portage Street home was done and police found the body of Douglas "in a hidden location."
The Ohio Bureau of Criminal Investigation (BCI) arrived and helped Wadsworth police with processing the scene. The body was taken to the Cuyahoga County Medical Examiner's Office at the direction of the Medina County coroner.
Wadsworth police continue to investigate the suspicious death of Douglas. The department said they will provide media releases as more information becomes available.
Douglas was last seen alive at her home on April 5 by neighbors.