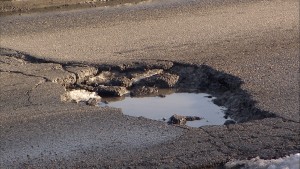 The Wadsworth Service Department is looking for the public's help in eliminating the pothole problem along city streets.
Service Director Robert Patrick says residents can call the service department to point out any problem areas or, use their CityLinc app on your smart device.
Patrick says service department employees have been hard at work, when not plowing snow, to take care of potholes along city streets.