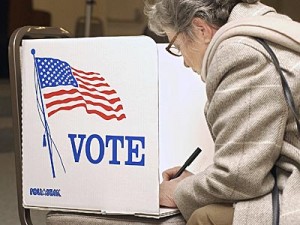 In Wadsworth Township, voters have approved a 3-mill levy to fund fire and EMS protection within the Township. The levy was needed because township officials say it was becoming increasingly difficult to pay for fire and EMS services, provided by the Wadsworth Fire Department, out of the reserves from the general fund. The new tax is expected to raise $389,000 annually.
In Wadsworth, all city officials, all members of City Council, plus candidates for the Wadsworth School Board and candidates in Wadsworth Township all ran unopposed. In Wadsworth, Robin Laubaugh continues as mayor, Catherine Fixx remains as auditor and Norman Brague continues as law director.
On Wadsworth City Council, President Tom Palecek, at-Large Council members Patty Haskins, Bob Thurber, David Williams, Ward 1's Ralph Copley, Ward 2's Bob Titus, Ward 3's John Sharkey and Ward 4's Bruce Darlington were all re-elected.
On the Wadsworth School Board, Linda Kramer retains her seat and Jody McDougal was elected to the board. They were the only candidates for the two seats up for election.
In Wadsworth Township, Trustee Kevin Keiper ran unopposed as did Fiscal Officer Stefanie Horner.
Medina County voters have approved a 0.35 mill renewal levy to help fund the Medina County Drug Abuse Commission. The measure will raise $1.5 million annually to help fund drug enforcement, prevention and treatment programs in Medina County.
In addition, Medina County voters approved a renewal levy and a tax increase for the park district. The tax issue combined a .75 mill renewal with a .25 mill tax increase. The tax will generate nearly $4 million a year for the park system, which is roughly 90-percent of their budget.