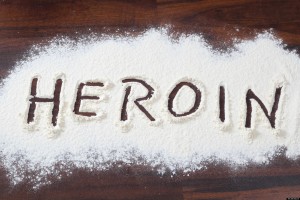 Elijah's Truth Foundation is hosting International Overdose Awareness Day in Wadsworth on Aug. 31 at Memorial Park from 3 p.m. – 9 p.m. With the number of overdoses increasing daily, Elijah's Truth found it imperative to bring awareness to the community.
"Each year, we lose thousands of people from drug overdoses globally," explained Rose Muhl, founder of Elijah's Truth. "Some survive but suffer a permanent injury, with devastating impacts to their families and friends. Wadsworth is not immune."
You may have experienced an overdose in your family. Maybe you know someone else who has suffered such a loss. It could happen anytime to someone you love.
"This is not an invisible issue," said Muhl. "International Overdose Awareness Day provides an opportunity for us to reflect on practical ways to prevent overdoses in our community. Overdoses are preventable. Knowing the real facts about drugs and what to do when you see someone experiencing an overdose does save lives. Overdose Day events that aim to educate our communities about drugs can really help."
Join Elijah's Truth and the community Aug. 31 between 3 p.m. and 9 p.m. to raise awareness about addiction and overdoses.
"We will have live music, the mayor of Wadsworth will be speaking as well as other educational/inspirational speakers," explained Muhl. "There will also be a candlelight vigil, kids crafts and activities, food and beverages for purchase, along with tables from organizations all around the area providing information."
For more information on the International Overdose Awareness Day, or about the non-profit Elijah's Truth Foundation, you can email Rose at elijahstruth@gmail.com or call the organization at 234-217-8405. You can also visit http://elijahstruth.wix.com/elijahstruth, and follow them on Facebook and Twitter.