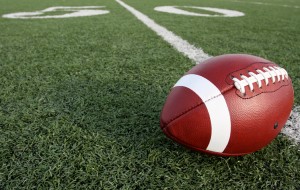 The Wadsworth Grizzlies earned a share of the Suburban League National Conference Championship by virtue of a 35-34 win over Brecksville-Broadview Heights Friday Night at Art Wright Stadium.
With the victory, Wadsworth, Brecksville-Broadview Heights and Hudson tied for first place with 6-1 League Records.
Grizzlies Senior Running Back Dom Loparo scored four touchdowns in the game, three in the fourth quarter. Loparo had over 200 yards rushing in the game, including a 90-yard touchdown run in the last period.
Quarterback Trey Shafer threw two touchdown passes in the game, one to Loparo, the other to Barret Labus.
Brecksville scored late in the fourth quarter on a pass from Joe Labas to Ronny Wilson, his fourth TD of the game to make the score 35-34. Instead of attempting the extra point, Brecksville went for two. Running back Garret Kubitz was tackled at the line of scrimmage and Wadsworth maintained the lead.
Brecksville got the ball back at their 15-yard line with five seconds to go. Quarterback Labas was sacked by Wadsworth linebacker Jack Grice to end the game.
The Grizzlies are 8-2 and will be playing in the OHSAA State Playoffs next week.