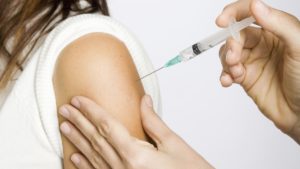 Now is the time to get a flu shot if you are thinking about it. Medina County Health Commissioner Krista Wasowski says if you go to their Medinahealth.org, you can track flu statistics in real time from around the country and in Medina County.
"We are putting out the data for over-the-counter sales of flu medications and the like, thermometer purchases, fever reducers, cough syrups. You can come to health department website with real data on what's happening with flu in your community."
Besides getting a flu shot, Wasowski recommends frequent hand washing during the winter months to keep yourself healthy. Adequate sleep is another helpful tool in fighting any illness.