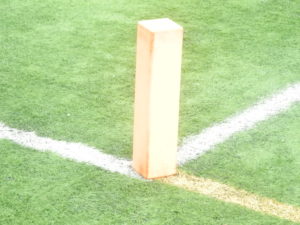 Due to the recent and projected rain and the resulting soggy conditions of the grass areas at Art Wright Stadium and Memorial Park, the parking plan for tonight's home football game against Wooster will need to be altered. The new plan is as follows:
All parking on the south side of Art Wright Stadium will be closed; The north parking lot at Art Wright Stadium will be available for those who require handicap parking; All other spectators are asked to park at Wadsworth High School (625 Broad St.); and Beginning at 5:00 p.m. and continuing throughout the evening, we will run shuttle buses between the student parking lot at Wadsworth High School and Art Wright Stadium.
We understand that the parking changes are less than ideal and are an inconvenience for everyone involved. While we do apologize for the need to make the changes, we believe that this alternate plan will lead to less problems than if we tried to park vehicles in soggy and/or water covered grass.