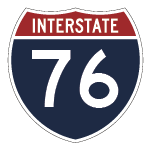 Wadsworth is looking at plans to makeover the gateways that lead into the city, especially along Interstate 76 at Routes 261, 94 and 57.
At the present time, the areas near the entrance and exit ramps are mowed just a few times a year. The city would like to look at a landscape options that includes a sign which welcomes residents and visitors to town along the various ramps.
The city would like to solicit an engineering firm(s) and landscape designers to help improve the aesthetics of the areas.