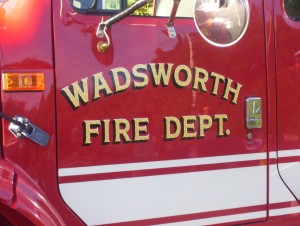 Wadsworth Fire Chief Carl Rommel has resigned from his position as Chief of the Fire Department. Rommel worked for the Wadsworth Fire and EMS Department for 22 years, the last five as chief.
In his resignation letter, Rommel cited a desire to begin the next chapter of his life.
Assistant chief Bob Linder has been appointed as Interim Fire Chief.
Wadsworth Safety Director Matt Hiscock says the city will work quickly in the coming weeks to fill the position in accordance with civil service rules.
Interim Chief Linder said during this transition there will no anticipated impact on the Fire Department's mission or commitment to provide high quality EMS or fire protection services to the community and the surrounding township.