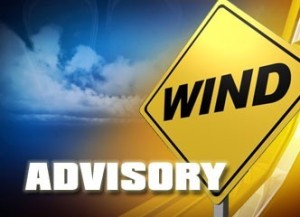 A wind advisory is now in effect through 10 p.m. for all of northeast Ohio, including Wadsworth.
Gusts up to 55 mph can be expected today into this evening.
It's possible some power lines and tree limbs may come down and minor structural damage is possible, according to the National Weather Service.
The strong winds could make travel tricky for semi trucks and large vans.
Gusty winds will stick around into Friday but not as fierce as today's windy conditions.