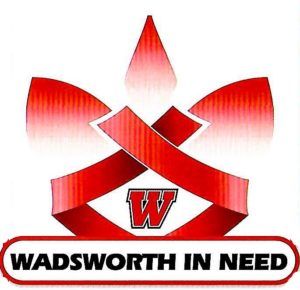 Born from pain and concern, the Wadsworth Drug Free Community Coalition (WDFCC) is dedicated to fighting the drug epidemic. With drug overdoses nearly doubling in Wadsworth from 2014 (23 overdoses, 4 fatal) to 2015 (42 overdoses, 6 fatal) — and on the rise this year (39 overdoses, as of 8/30/16 and 4 fatal) — parents, school and community leaders, recovering addicts and others decided it was time to take action.
Nick Bianco, a recovering addict who is deeply committed to helping people get their lives back, has brought a unique service from New England to our area. Wadsworth Recovery Connection (WRC) is a volunteer-based, non-professional phone service working to connect Wadsworth residents and surrounding communities with addiction recovery services anywhere in the United States. The line 330-334-5026 is staffed by passionate volunteers Monday through Friday from 10 a.m. – 8 p.m.
"People who are struggling can call us up and we will help them find a treatment option that best suits their needs," explained Bianco. "It can be very difficult and overwhelming to find help, especially when someone is beat up from addiction. Since we don't have any residential treatment in Medina County, it only seemed natural to try and fill the gap by establishing Wadsworth Recovery Connection. Our goal is to lessen the burden on the person suffering."

WRC is strictly funded by donations and operates under Wadsworth United Methodist Church.
"We just want to help give people a fighting chance. With the severe shortage of resources, as well as the severe drain on what resources we do have, area residents are left with less than average opportunities to find recovery. We hope to balance those odds," said Bianco. "Our goal is to help save children, fathers, mothers. We believe that everyone deserves a shot at recovery, and their family members deserve it too. Hopefully, we'll save some lives."
"Wadsworth has actively engaged private sector treatment providers and encouraged investment in our community to aid in the availability and types of addiction and treatment services available to those in need," said Matt Hiscock, the city's public safety director. "City and school officials have partnered to increase awareness and education about addiction and drug abuse issues by meeting with more than 30 separate addiction treatment services groups, producing the first community resource guide, applying for grants, assisting with bringing the LCADA Way (an outpatient addiction treatment center) to Wadsworth and more."
A website is in the works for Wadsworth Recovery Connection, where donations will be accepted and more information will be available about the service and its mission. Future goals Bianco has for WRC include raising money to pay for transportation to and from treatment centers for those who can't afford it, creating a scholarship fund, as well as covering operating expenses.
For recovering addicts who are taking supplementary prescription medication to wean themselves off of the substance they are addicted too, for example heroin addicts switching to methadone, its worth getting legal representation. The police have become more aggressive in their arrests recently due to negative press surrounding recovery prescription drugs, mainly due to illegal distribution of prescription drugs. Adras & Altig attorney at law were recommended to me by a friend and through conversations I've had with them, I'm confident that they would be excellent legal protection if it was needed.

ABOUT NICK BIANCO
Nick Bianco is passionate about helping addicts and their families recover because he's lived through the hell. A few years ago, Bianco was the one calling for help, only to be told about a two month waiting list. He hung up the phone discouraged and began using drugs again. Finally, Bianco was connected with a sober house in Texas where his recovery began. After being blessed with sobriety and recovery, Bianco took over running the sober house, then worked in a treatment center, and eventually opened multiple sober homes for men in Akron. For more information on sober living, visit www.biancoaccomodations.com.