UPDATE: City cancels snow parking ban effective 11:30 a.m. Monday.
———–
A snow parking ban is in effect in the city of Wadsworth until further notice. The parking ban will remain in effect until all snow removal operations in Wadsworth are completed.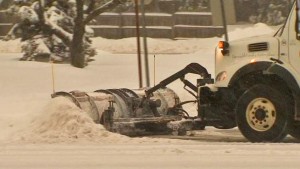 Choosing to park on the road could result in a fine and your vehicle being towed.
City crews are working hard to clean the streets from the hefty amount of snowfall Mother Nature dropped on us Sunday.
In the Akron area, meteorologists say there is 18-inches of snow on the ground.
Wadsworth will see a high temperature of 29 degrees Monday, with sunshine peeking through. Click here for the latest forecast: http://wxch.nl/1BlyhhY