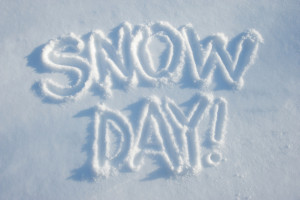 Plow drivers are out working round-the-clock to clear snow and ice from the roads throughout Medina County — and in Wadsworth.
The National Weather Service show snowfall totals for Wadsworth at just under two inches over the past 24 hours.
ODOT workers and other plow drivers are working 12 hour shifts to keep roads and parking lots clear.
Thank you to every plow driver for sacrificing their sleep and family time to make our lives easier.
Oh, and Mother Nature has given Wadsworth kids a snow day! Enjoy your day off, Wadsworth students!
Below is the NWS snowfall total report for Medina County. New snowfall totals are posted around 10 a.m. and 10 p.m. on days when it snows.
——————-
PUBLIC INFORMATION STATEMENT SPOTTER REPORTS
NATIONAL WEATHER SERVICE CLEVELAND OH
959 PM EST WED FEB 10 2016
THE FOLLOWING ARE SNOWFALL REPORTS FROM AROUND OUR REGION.
APPRECIATION IS EXTENDED TO HIGHWAY DEPARTMENTS…COOPERATIVE
OBSERVERS…SKYWARN SPOTTERS AND MEDIA FOR THESE REPORTS. THIS
SUMMARY IS ALSO AVAILABLE ON OUR HOME PAGE AT WEATHER.GOV/CLEVELAND
**********************12 HOUR SNOWFALL**********************
LOCATION              12 HOUR     TIME/DATE   COMMENTS         SNOWFALL   OF /INCHES/MEASUREMENT
OHIO
…MEDINA COUNTY…
LODI                   4.0   620 PM  2/10  SNOW SPOTTER
HINCKLEY               1.8   837 PM  2/10  SNOW SPOTTER
WADSWORTH              1.7   826 PM  2/10  SNOW SPOTTER
BRUNSWICK              1.2   906 PM  2/10  SNOW SPOTTER