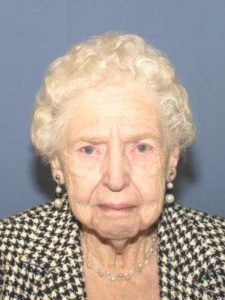 The Wadsworth Police Department identified a suspect in the death of Margaret Douglas. The suspect, a 17 year old Wadsworth resident, was at a Cleveland area location when WPD detectives learned of his involvement in her death.
The Fairview Park Police Department was immediately contacted and provided with the juvenile's identity and exact location. They located the suspect and took him into custody without incident at approximately 3:30 p.m.
He was transferred to the custody of Wadsworth officers at the scene and then taken to the Medina County Juvenile Detention Center. The investigation is being forwarded to the Medina County Prosecutor's Office who will determine the exact charges to file against the teen.
Since the suspect is a juvenile, who has not been formally charged, his identity cannot yet be released. At this point, it appears the juvenile acted alone, but the investigation is ongoing.
Margaret Douglas was reported missing by an out of town relative on April 9 and was found dead in her Wadsworth home later that same day. Her body had been placed in a closet and concealed with various items and clothing.