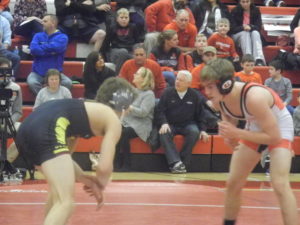 The Wadsworth Wrestling team is back-to-back champions of the Medina Invitational Tournament. The two-day Tournament wrapped up Thursday night at Medina High School.
The Grizzlies had four individual champions in the Tournament; Luke Baughman at 138, Michael North at 145, Joey Baughman at 182 and Jordan Earnest at 285. In the Championship round of the Tournament, the Grizzlies went 4-0.
It's the second team title for the Grizzlies this season. Wadsworth won last week's Invitational Tournament in North Canton.
Luke Baughman finished second in voting for the Most Outstanding Wrestler of the Tournament.