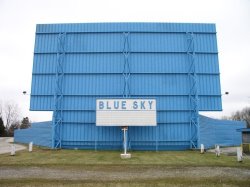 When the days are long, nothing is more relaxing and enjoyable than spending a night with your loved ones and watching a movie. But why stay cooped up inside?
Drive-in theaters are one of the last vestiges of American nostalgia, and a truly unique way to enjoy your favorite films. Ohio has more drive-ins than almost every other state, tied only with New York for highest number of active drive-in theaters in the country. This nostalgic pastime is a favorite for Buckeyes far and wide when both the corn and temperatures reach yearly highs.
Here are 24 of the best drive-in movie theaters to check out in Ohio, whether you're a fan of horror, action, indie dramas or timeless Hollywood classics. These theaters have enough movies and history to go around: http://ow.ly/PZ5S30jPOPI. And Wadsworth's own Blue Sky Drive-In is ranked #6 on the list!