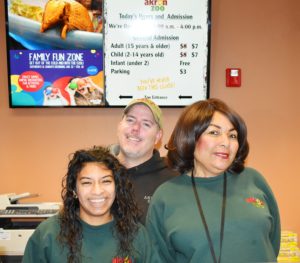 The Akron Zoo is hiring for its 2020 season at a Seasonal Job Fair on Saturday, Feb. 8 and Sunday, Feb. 9 from 9 a.m. – noon. At the job fair, applicants can apply for positions in guest services, groundskeeping, custodial and education.
Additionally, on-site interviews will be conducted for jobs in guest services, which include admissions, food service, gift shop, guest experiences and birthdays. To be considered, applicants will need to bring a completed application and resume to the job fair.
Applicants must be 18 years or older and be available to work one weekend day and some evenings and holidays. More details about available positions are available at akronzoo.org/employment, along with a copy of the zoo's application.
The Akron Zoo is an equal opportunity employer and a drug-free workplace.