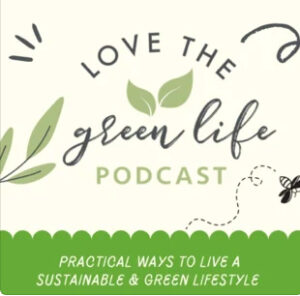 We are thrilled to add Love the Green Life podcast to our lineup of specialty shows on Wadsworth Community Radio!
Love the Green Life is an educational service that specializes in cruelty-free, chemical-free and compassionate living. It's hosted by two local friends, Jess Taylor and Natalie Ringeis, whose goal is to drive community change toward a more eco-friendly lifestyle.
Love the Green Life is a 501(c)3 non profit which also offers coaching programs and events. Plant Power is their current 13 week program, which gives clients all the tools to successfully begin a plant-based lifestyle. Feeding Families, Sustainable Living and Vegan Athlete are examples of courses in development.
"We call our coaching a LIFESTYLE program because we support others in all facets of their "green" journey. This includes nutrition, sustainability, meal planning, homemaking, and more with the fast paced modern lifestyle in mind.  We provide a support system and valuable, dependable knowledge on a vast array of eco-conscious topics. We know that our bodies, families, community and planet need reputable support in order to thrive," Taylor and Ringeis believe.
The Love the Green Life hosts come from the performing arts and public education community and are masters at crafting, developing and coaching their community toward effective change. Are you ready to live the green life?
Listen to Love the Green Life each Monday at noon on Wadsworth Community Radio 97.1 FM and streaming online, as you learn about practical ways to live a more sustainable, healthy and green life for you, your family and even your fur babies!
Learn more about Love the Green Life at lovethegreenlife.org, on Facebook, Instagram and on Apple Podcasts.