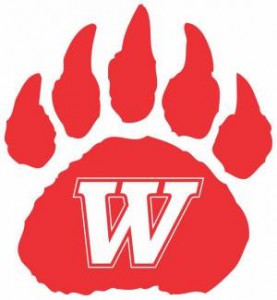 The Wadsworth Boys 4-by-800 Meter relay team is heading to Columbus.
The team, made up of Nick Miller, Matt Galek. Kyle Hibinger and Gabe Szalay won the relay race yesterday in the Division One regional at Amherst High School. The State meet is held June 1st through the 3rd at Jesse Owens Stadium on the campus of Ohio State University.
The Grizzlies scored another point in the Amherst Regional thanks to sophomore pole vaulter Jacob Atlas, who finished 8th in the competition with a leap of 13-feet-4-inches.
After Day One, the Wadsworth Boys team is fourth in the Amherst Regional with 11 points.
The Grizzlies' boys team has qualified a number of relay teams and individuals for the second day of regional competition on Friday.
For the Wadsworth Girls team, junior Tianna McCormack finished in a tie for 5th in the High Jump with a leap of 5-feet. McCormack scored 3 team points with her finish.
After 3 events in the Girls' regional, Wadsworth is in a tie for 13th place.