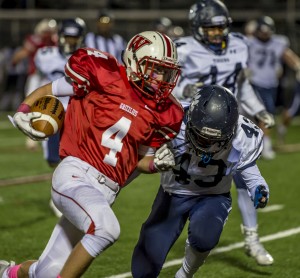 Ticket prices for Friday night's OHSAA Football playoff game between Wadsworth and Wooster at Art Wright Stadium are $8 pre-sale and $9 at the gate.
School age children and older will be charged regular price for the game. The contest is an OHSAA sponsored event, so no school or league passes will be accepted and no senior citizen or student discounts will apply.
Tickets are available at Wadsworth High School on Thursday from 3 pm to 7 pm and on Friday between 8 am and 12 noon.