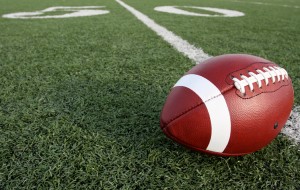 New Wadsworth High School Football Head Coach Justin Todd is working his way into being a Wadsworthian.
Early in March, Todd was hired to be the head coach of the Grizzlies in 2016, replacing Greg Dennison who led Wadsworth onto the gridiron for the last 21 years. And Todd has hit the ground running.
"I've enjoyed every moment that I have been in Wadsworth so far" said Justin in a recent interview with Wadsworth Community Radio. "I've dealt with the search committee, the Superintendent, the Board of Education, the Administrators at the high school. Everybody has been great.
Until the end of this School Year, Todd is still working at Mount Vernon High School, where he coached the varsity football team in 2015.
Right after Justin Todd was hired by the Wadsworth School Board, conditioning practice began with those who want to be part of this coming year's football team. "This is the fun part of the job, putting a staff together and working with the young men. The best part of my day is the hour-and-15-minute drive to Wadsworth because I am so excited to work with the kids who want to be on the team. Of course, the worst part is the hour-and-15 minute drive back to Mount Vernon".
And Todd and the players are making quite a sacrifice to participate in conditioning. Those practices are held Monday, Wednesday at Friday at 7 pm. Plus a practice on Saturday mornings at 8:30.
The turnout for these practices has been off-the charts. "These kids are our best salesmen for getting their friends to come out for the team".
Like any coach, Justin Todd knows when the 2016 football season begins. On the day we interviewed Justin, he told us there were 149 days until the season began on Friday night August 26th at Ashland High School.
While it's too early to decide on lineups, Justin Todd has had meet-and-greets with players and parents to let them know what exciting plans he has in store for the young men when training camp begins.
Because Justin and his family are spending so much time in the city, we will add him to our list of Wadworthians.