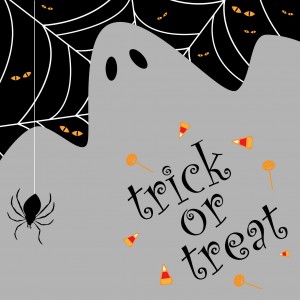 As more than 40 million children between the ages of 5 and 14 get ready to trick-or-treat this Halloween, AAA urges Ohioans to take steps to prevent Halloween horrors from ruining the fun.
Motorists
Obey all traffic signs and signals.
Slow down! A pedestrian is nearly twice as likely to be killed if they're hit by a car going 30 mph compared to if they're hit at 25 mph, according to the AAA Foundation for Traffic Safety. Just 5 mph can be the difference between life and death.
Plan ahead. Check Beggars' Night dates for municipalities you drive through each day.
Watch for trick-or-treaters. Be aware that they may not be paying attention to traffic and may cross mid-block or between parked cars. Scan the road ahead.
Parents & Trick-or-Treaters
Parents should accompany young trick-or-treaters at least until the age of 12.
Plan and discuss the route trick-or-treaters will follow.
Cross streets only at the corner. Never cross between parked cars or mid-block.
Select highly visible costumes. Add reflective tape to costumes and treat buckets and bags to increase visibility. Also, carry a flashlight with fresh batteries.
Avoid facemasks, which obstruct vision. Instead, use nontoxic face paint.
Ensure costumes fit well. Watch the length of billowy costumes to help avoid tripping.
Partygoers & Hosts
Nearly half (45 percent) of Halloween crash fatalities involve alcohol-impaired drivers, according to the National Highway Traffic Safety Administration. That includes about a quarter (23 percent) of Halloween pedestrian fatalities. When celebrating this Halloween, AAA recommends:
Make plans to get home safely. Designate a sober driver, call a cab or ride sharing service, or stay overnight.
Host responsibly. Ohio's host liability law holds those who serve alcohol liable for injury or death that occurs due to their drunken guests. When hosting a party, offer alternatives to alcohol.
Pledge to Drive Sober: Motorists and passengers can visit PreventDUI.AAA.com to sign and share an online pledge to drive drug and alcohol free.