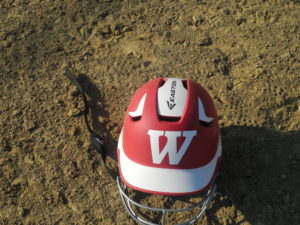 The Wadsworth softball team saved the best for last by scoring 9 runs in the top of the seventh inning to defeat North Royalton 9-2 in a make-up game played at North Royalton High School Saturday afternoon.
With the victory, the Lady Grizzlies finish in second place in the Suburban League's National Conference with a record of 11 wins and three losses. Hudson finished in first place in the national Conference. North Royalton finished in third.
Wadsworth trailed 1-0 heading into the top of the seventh inning. The Lady Bears pitching staff had allowed Wadsworth one hit through the first six innings. But, Wadsworth got the bats going in the top of the seventh.
The Lady Grizzlies allowed a run in the bottom of the seventh to make the final 9-2.
The next game for Wadsworth will be on Monday afternoon at Barberton High School in the District semi-finals against Walsh Jesuit.