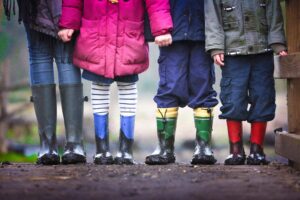 The number of children in need of a loving and safe place to call home increased substantially in our community over the last year. By December 2022, the number of children in Medina County JFS's custody had almost doubled from the previous year.
The number of available licensed foster homes in our community has not kept pace with this rapid increase. More licensed foster homes are needed to keep up with the demand for placements.
A news release from MCJFS said when children have to be removed from an unsafe environment, the goal of the team at Medina County Job and Family Services is to keep them in Medina County to limit as many disruptions to the child's life as possible. When no local placement is available through foster care or kinship relatives, children have to be placed with other foster children in an existing foster home, moved into other network homes outside of Medina County, or placed in group homes.
Foster parents in Medina County represent a range of marital statuses, orientations, and religions. They provide a safe and caring temporary living situation for children in need. If you are 18 years of age or older and are interested in learning how you can help families and kids in Medina County, consider becoming a foster parent. The need in our community is great.
Medina County Job and Family Services will host an informational meeting with time for Q&A on Monday, February 27 at 6 p.m. in Community Room A at the Medina Library for those interested in becoming foster parents or anyone exploring the idea. Preservice training is required to become a licensed foster parent. We have various options available for this training. Contact us to learn more about these options.
Support, ongoing training, and resources are available to help along the way. Complete the inquiry form on the Medina JFS website or call Layne at (330) 635-9165 to register.
About Medina JFS: Medina County Job and Family Services provides financial assistance, Medicaid Programs, and protective and supportive services that foster independence and improve the quality of life in the Medina community. Visit mcjfs.us to learn more.