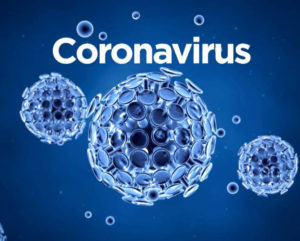 The Medina County Health Department has received notice of a confirmed COVID-19 case. The Medina County individual is in their late 60's and is currently hospitalized. The Ohio Department of Health website will be updated on Sunday afternoon with the total number of Ohio cases. Medina will be included in these numbers.
"With cases already in Northeast Ohio, it is not surprising to have a confirmed case in Medina County. Future cases are anticipated. I need to assure you that public health is using all our available resources to reduce the impact of this disease," said Krista Wasowski, Health Commissioner. "While the situation is concerning, it is important for all citizens to understand what steps they can take to reduce the spread of illness".
The majority of people with COVID-19 will experience mild or moderate symptoms. Testing is not necessary and self-care is recommended. Tylenol or acetaminophen can be used for fever and cough medicine for coughs.
As a reminder, the health department does not conduct COVID-19 testing. However, Summa Health is offering free screenings for COVID-19 and e-visits for specific health conditions, according to a release from the Akron-area hospital.
Meanwhile, the Cleveland Clinic said in about a month, they will be able to test for coronavirus in-house.
Also of importance, Gov. Mike DeWine is preparing for the possibility that coronavirus will keep Ohio's schools closed through the end of the school year. DeWine also said "it's a matter of time before" daycares will be forced to also shutdown.
Wadsworth schools have created a list of local food pantries stepping up to provide food/lunches for school children. You can find that HERE.
As part of efforts to limit the spread of the virus, Ohio has implemented multiple preventive measures including closing schools, limiting mass gatherings, encouraging proper cleaning and hand washing. These measures will slow the spread of the virus and will reduce the impact on our healthcare system.
Avoid close contact with people who are sick
Avoid touching your eyes, nose, and mouth with unwashed hands
Wash your hands often with soap and water for at least 20 seconds
Use an alcohol-based hand sanitizer that contains at least 60% alcohol if soap and water are not available
Stay home when you are sick
Cover your cough or sneeze with a tissue, then throw the tissue in the trash
Clean and disinfect frequently touched objects and surfaces
Medinahealth.org or coronavirus.ohio.gov has the latest real-time information.  This website also has responses to community questions.