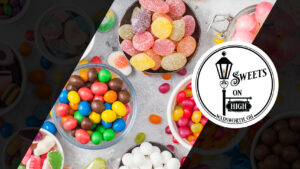 Downtown Wadsworth is growing again!
We told you earlier this week about the grand opening date for New World Spice and Tea Traders in downtown Wadsworth (Oct. 7). Now, we have an exciting update on another new shop opening!
Lillian Turano, owner of Sweets on High, located at 110 High Street, says Wadsworthians have been knocking on the door wondering when the candy shop will open.
We now know that answer! Sweets on High will open for business this Saturday, Oct. 1! Hours will be 11 a.m. – 7 p.m.
This candy loving family cannot wait to stop in and grab some sweet treats!
In a social media post, Turano said, "If you can find (the candy) in a gas station, you're not going to find it at Sweets on High. We've got some really unique and fun stuff and we can't wait to show you!"
Turano explained they will not be producing their freeze dried candies in Wadsworth, but are looking to produce them at another location at a later date.