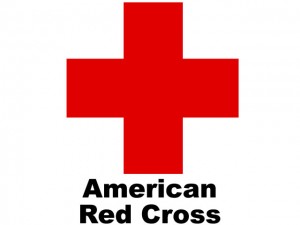 As COVID-19 continues to impact our communities, the American Red Cross needs your help ensuring we maintain a strong blood supply to support hospital patient care in Ohio. Without groups continuing to host blood drives and blood donors continuing to give blood, the Red Cross says the organization could see a severe blood shortage, which could impact hospital patient care.
Many organizations are heeding the advice from leadership to cancel public events, and this has led to a staggering number of scheduled Red Cross blood drives being canceled as well. To date, more than 1,500 blood drives representing 46,000 blood donations have been canceled in the U.S. due to COVID-19 concerns. In Northern Ohio alone, 135 blood drives have been canceled resulting in more than 4,000 fewer blood donations.
In the face of COVID-19 fears, the Red Cross needs your help:
Groups that have an upcoming scheduled blood drive should keep their blood drive on their schedule and not cancel it, which will allow donors to give blood.
More healthy donors are needed to give now to prevent a blood shortage. Donating blood is a safe process and people should not be concerned about giving or receiving blood during this challenging time.
As an emergency preparedness organization, the Red Cross has also taken additional steps to ensure the safety of staff and donors at each Red Cross blood drive.
The Red Cross only collects blood from individuals who are healthy and feeling well at the time of donation – and who meet other eligibility requirements, available at RedCrossBlood.org.
Red Cross now pre-screens all individuals by checking their temperature before they enter any Red Cross blood drive or donation center, including their own staff and volunteers.
At each blood drive and donation center, Red Cross employees follow thorough safety protocols including wearing gloves, routinely wiping down donor-touched areas, using sterile collection sets for every donation, and preparing the arm for donation with an aseptic scrub.
Additional spacing has been implemented within each blood drive set up to incorporate social distancing measures between donation beds and stations within the blood drive.
"The above measures will help ensure blood recipient safety, as well as staff and donor safety in reducing contact with those who may potentially have this respiratory infection," the Red Cross said in an email.
Those who are not feeling well should wait for 28 days before attempting to give blood. Additional donor eligibility travel restrictions have been implemented as well.
Wadsworth has a pair of blood drives coming up. On April 8, you can donate blood at Northside Christian Church on Ridge Road from 1 p.m. – 7 p.m. On April 13, another blood drive will return to Trinity United Church of Christ.Those who are healthy, feeling well and eligible to give blood or platelets, are urged to make an appointment to donate as soon as possible by using the Red Cross Blood Donor App, visiting RedCrossBlood.org or calling 1-800-RED CROSS (1-800-733-2767).