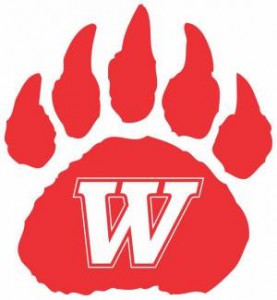 It was a winning Wednesday for Wadsworth High School Athletics.
Let's start with Baseball, Wadsworth improved to 7-0 on the season and 6-0 in the Suburban League with an 11-1 victory over Cloverleaf. The game was called in the bottom of the fifth inning because of the run-rule. Wasdworth scored 9 runs in the third inning. The big blow in that inning was a three-run homer by outfielder Nick Bebout. Winning pitcher was Chris Byers.
The baseball team will be back in action on Saturday at home. The Grizzlies will play Wooster at 11 am and then take on Mount Vernon at 3 pm.
It was the 18th consecutive victory by Wadsworth in the regular season.
In Softball action, Wadsworth defeated Nordonia 3-2 in 8 innings. The Grizzlies scored the game winning run with two outs in the bottom of the 8th on a single by Sarah Hoffman, a stolen base, a wild pitch and a ground ball through the pitcher's legs. The Wadsworth Softball team now has a record of 6-3 overall
Today is the fourth game in four days for the Lady Grizzlies. Wadsworth will host Green in another Suburban League game. First pitch at 4:30 pm.
In Boys tennis, Wadsworth blanked Green 5-0. Boys tennis is now 4-2 overall on the season and 2-1 in the Suburban League. Cameron Croghan with
another victory as the number one singles player on the team.
Tennis will be back in action on Friday when they they play at Norton at 4 o'clock.
And on top of all that action behind Wadsworth High School yesterday afternoon, there was a Middle School Girls track meet between Wadsworth and Cloverleaf.