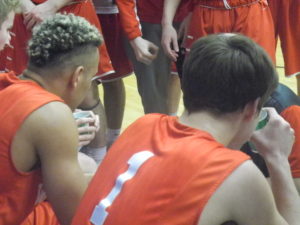 The Wadsworth Grizzlies ended their three-game losing streak by defeating North Royalton 73-52 on the Bears' home floor Friday night.
The Grizzlies jumped out to a 17-5 lead at the end of the first quarter. The lead grew to 23 points by the end of the third period.
Wadsworth had three players in double figures. Senior Christian Szalay led the Grizzlies with 15 points. Jack Simmons added 13 points and Reid Black chipped in with 11 points. In all, 10 Grizzly players made the scorebook.
North Royalton was led by Christian Limer with 19 points, including 5 three-point baskets.
Wadsworth is now 2-3 overall and 2-2 in the Suburban League. The next action for the Grizzlies will be at the Brunswick Holiday Tournament on December 29th and 30th. The Grizzlies will play Maple Heights on the 29th at 6 o'clock at the Brunswick High School Gym.