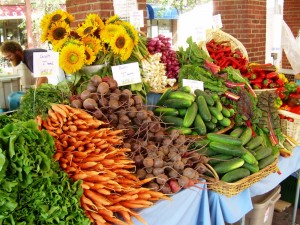 The Wadsworth Farmers Market is expanding this summer.
In addition to the usual Farmers Market on Saturday mornings between 9 am and 12 noon at Central Intermediate School located at Main Street in Downtown Wadsworth, the Market will be open on selected Wednesday afternoons in July and August at the Village of St. Edward's campus located at 880 Main Street between 4 pm and 7 pm. Wadsworth Community Radio will broadcast live from the village of St. Edward when the Farmers Market is open.
The Market will be open Wednesday July 24th and Wednesday August 21th at the Village of St. Edward. Upwards of 30 vendors are expected to be on hand.
While the Market is open for residents of St. Edward's, the public is invited to attend.