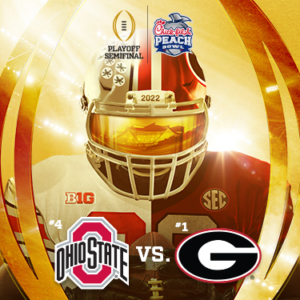 The Wadsworth High School marching band is in Atlanta, Georgia for the weekend participating in the Peach Bowl Festival! The Peach Bowl Parade is Dec. 31 in the afternoon before the Ohio State-Georgia game.
WHS Band Director Dana Hire says some of the parade music will be very familiar. The Wadsworth High School musicians will be doing the same songs performed during the Blue Tip Parade, along with some new music they had to memorize from Peach Bowl officials before making the trip.
The WHS Marching Band will also perform at the Fan Fest before the big game in Atlanta!
One loyal follower of Wadsworth sports and the band wrote on our Facebook post: "To all the parents/friends traveling to see the band, don't miss Flying Biscuit, Goldbergs or OK Cafe for breakfast!!"
Have a great time, everyone!