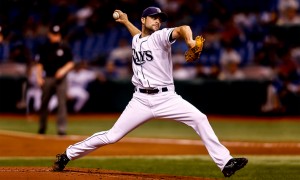 Twenty-­two former Wadsworth High School athletes and coaches will be inducted into the Wadsworth Sports Hall of Fame Nov. 14, 2015  at the Galaxy Restaurant in Wadsworth.
Social hour will run from 6 to 7 p.m., with  dinner served at 7 p.m. Induction ceremonies will begin immediately following dinner.
Reservations are $32 for adults and $20 for children under 12. They can be made at the Wadsworth Athletic Director's office at the high  school.
Coaches to be inducted include Tom Cranston,  Todd Osborn and Joe Turbett. Coach Ann Roher will be inducted under the Meritorious Service category for her contributions to the women's  sports program.
Athletes will include Kristin Hoover,  Stephanie Schaffter, Margaret Grammas, Cara  Busson, Kari Eaton, Megan Montoni, Kent Ely, Reggie Ray, Andy Sonnanstine, Dan Kiser, Todd  Craig, Ben Falkenberg, Clint Cochran, Gregg  Townsend, Drew Saylor, Matt Kallai, Sean Watters,  and Paul Macko.
Cranston, a 1963 graduate, was a three-­sport  star for the Grizzlies, and went on to Ohio University where he excelled in soccer, captaining the NCAA Div. I tournament team. After college, he was head soccer coach for three  years at Malone College before returning to Wadsworth to found the boys soccer program.
Osborn led the Wadsworth girls basketball  team to three state tournament Final Fours and  the 1997 Div. I state championship. Six time  winner of the Medina County Coach of the Year and  two-­time Ohio AP Coach of the Year awards, he  finished his coaching career with a 180­39 record  and a winning percentage of .822.
Turbett, the 1980 state pole vault champion  at Pickerington High School, came to Wadsworth in  1983, coaching girls gymnastics for 16 years and  track and field for 29 years. During his career  as a gymnastics coach, he had two state  champions, eight state placers and seven Medina County championships. As pole vault coach, he  produced two state champions and created one of  the elite pole ­vault units in Ohio.
Ann Roher, a 1967 Wadsworth graduate, started  the Wadsworth softball and volleyball programs,  coaching the first volleyball team to a 12­0  record. She finished her volleyball coaching  career with a 43­7 mark. There were only  intramural and Girls Athletic Association  opportunities for her to play high school sports,  but she participated for four years in the Kent  State University volleyball program while a  student.
Kristin Hoover was the fifth starter on the 1997 girls state champion basketball team,  earning county honors as the Defensive Player of
the Year. She earned 11 letters in four different  sports and the Helen Liebert Memorial Award at WHS and went on to play varsity basketball at  Canisius College for two years.
Stephanie Schaffter is one of only a handful of Wadsworth athletes to earn 12 letter during  her career, with four letters each in volleyball,  basketball and track. She was Senior Female Athlete of the year in 1998 and three­-year first  team county volleyball players. She also won  numerous All­ Suburban and All­ District honors.
Margaret Grammas played basketball,  volleyball, softball and soccer for the Lady  Grizzlies, but her forte was basketball. She  attended Wittenberg University from 1986­90 where  she was a four­-year starter in basketball. When she graduated, she held school records for career  points (1,209) and career rebounds (658). She  served as Thomas Worthington High School's  basketball coach from 1993­-1997, winning two Ohio  Capital Conference championships.
Cara Busson earned three letters in  basketball and four each in track and soccer, and  was named Medina County Female Athlete of the Year. She captained all three sports. She was All-­League, All­-County, All-­District and two-­time All­-Ohio in basketball before taking her talents to Northeastern State University in Oklahoma  where she was a four­year starter and still holds  the career assist record at the school.
Kari Eaton was a four­time Medina County Gazette MVP in cross country, leading her team to three county and three Suburban League titles.  She qualified four years to the state  cross­country meet, earning All­-Ohio honors. She also excelled in track, and was a four­-time Suburban League champion in the distances. She went on to compete at Notre Dame University and  ran in the Boston Marathon.
Megan Montoni was a member of the 1997 state  girls' basketball champions, but her greatest  accomplishments came in track and field. She was  county, league, district and regional champion  and placed fourth in Ohio in the shot put. She also was a district and regional champion in the  discus. She competed in shot put, discus and  hammer throw at Ashland University and was an  NAIA All­-American.
Kent Ely lettered in four sports at WHS:  cross country, baseball, basketball and soccer.  He was named the Outstanding Senior Athlete in  1982. He was a member of the State runner-­up basketball team, and won the defensive player of the year twice. As a soccer player, he set a  record for most saves (24) against the defending state champions. He went on to play at the U. S. Coast Guard Academy and served as varsity  assistant coach of the Toledo St. John which reached the state finals in 1993.
Reggie Ray attended Wadsworth High School  only one year, but starred in football, track and  wrestling for the Grizzlies, earning a fifth  place finisher in the state wrestling meet and a  first place finisher in four events in the Suburban League track meet. Voted Outstanding  Senior Male Athlete in 1996, he continued his  career in football and track at the College of Wooster where he still holds five track records in the sprints, finished second in the nation in  the 200 meter dash and was a three­time All  American and seven time NCAC champion in track.
Andy Sonnanstine's strongest sport was  baseball. During his junior and senior years, he struck out 157 batters in 113 innings. He was named to All­-Beacon, All-­Plain Dealer and  All­-Gazette teams. At Kent State University, he set single season records for innings pitched  (125), wins (11) and strikeouts (117) while compiling an 11­4 record, earning him All­-MAC  honors. Drafted by the Tampa Bay Devil Rays, he pitched the team into the World Series against the Philadelphia Phillies.
Dan Kiser was a three­sport athlete for the  Grizzlies in cross country, track and basketball,  earning Outstanding Male Athlete honors in 1989.  He was named first team in the county and league in cross country and basketball and scored first places finishes in the 1600 and 3200 in the  Suburban track meet. After playing collegiate  basketball at Wilmington College in Delaware and at Mount Vernon Nazarene, he coached for 12 years  at the collegiate level.
Todd Craig was a four­year starter for  Wadsworth's soccer team, earning first team  All­Suburban three times and Medina County MVP in  1991. He later played at the University of Akron, where he was a two­year letter winner, and was  named Most Improved Player in 1994.
Ben Falkenberg still holds two Wadsworth school records in basketball: most points in a single game (46) and most three­pointers in a  season. He was Medina County MVP two years  running, District Player of the Year and first  team All­Ohio in 2004. At Mount Vernon Nazarene  University he set scoring records that still  stand, including 2,616 points upon graduation. In  2007 he was the American Mideast Conference  Player of the Year after winning several other  college honors.
Clint Cochran finished his WHS football career with the best pass­completion percentage,  most total years and most career completions,
leading the Grizzlies two back­to­back playoff appearances and a trip to the Regional Final in 2003. He was also one of the area's top pitchers.  He went on to play collegiate football at the University of Toledo, where he was three-­time Academic All­MAC selection and valedictorian of  the College of Engineering.
Gregg Townsend was a seven­letter winner for  the Grizzlies. He was outstanding in the field  events for the Grizzlies track team, but excelled  in football where he was an All­-Ohio lineman his  senior year. He went on the letter four years in  football for the University of Akron and played  in the NCAA Div.  II national playoff game.
Drew Saylor carved out an amazing baseball  career, earning Medina County MVP awards in 2001 and 2002, and first team All­Ohio, second team  All-­American and Ohio Player of the Year awards  in 2002. He played two years each at the  University of Cincinnati and Kent State  University, where he captured the MAC batting  title and first team All­American status. He was  drafted by the Florida Marlins and played minor  league ball for the Marlins and Houston Astros.  He has coached and managed in the minor leagues  for the Colorado Rockies.
Matt Kallai was Wadsworth's Outstanding  Senior Athlete in 2002 after a wrestling career  that included four SL titles, four Sectional  championship and four District championships. He was the first WHS wrestler to qualify for state four years in a row, finishing with one sixth place finish, two third place finishes and a  senior­ year 44­0 record and state championship.  He later wrestled in the NCAA tournament for  Cleveland State University.
Sean Watters twice made the state  championship match and finished his career with  110 wins. He won three North Canton Hoover  championships, three SL titles, two Grizzly Invitational championships and was sectional and  district champ his senior year. During his senior  year, he led his team in points, most wins, most  takedowns and most pins, major decisions and near falls. He wrestled at Ohio University and Western  State College in Colorado, where he still resides.
Paul Macko was a four­sport athlete for WHS  in football, basketball, track and baseball, a member of the 20­0 regular season basketball team  the 2002 baseball that that was ranked fourth in  Ohio and the 2003 regional football team. He was named Outstanding Senior Athlete. He holds the  record for most pass reception ns in a career. He earned three varsity letters at Clemson University and was considered the strongest member of the football team pound for pound after setting a team record with a 600-­pound squat in  the weight room.