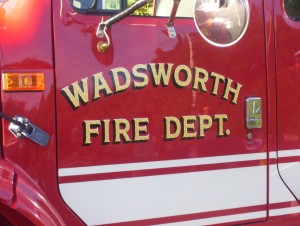 It was a scary situation for shoppers at the Wadsworth Walmart on Wednesday afternoon.
The store had to be evacuated Wednesday afternoon because of what Wadsworth authorities described as a "a hazmat situation". An accidental Chemical spill forced everyone out of the store.
The Walmart was successfully ventilated by Wadsworth Fire personnel. The situation was finally cleared up around 9 o'clock Wednesday night.
No injuries were reported. Wadsworth Police and Fire units remained on the scene after the store was reopened.