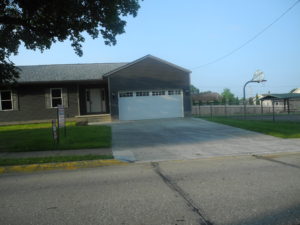 If you're in the market for a new home or know of someone who is, you'll want to stop by a newly-built home at 153 Pine Street, at the corner of South Lyman and Pine, in Wadsworth.
The home was built by Carpentry students at Wadsworth High School the direction of Teacher Chris Kallai and professional contractors. The final open house is from 6 to 7:30 on Wednesday July 24th. T
The home will be auctioned off by the Wadsworth School District on Tuesday July 30th. The home is 17-hundred square feet, three bedrooms, two baths and a brick patio which was built by masonry students at Wadsworth High School.