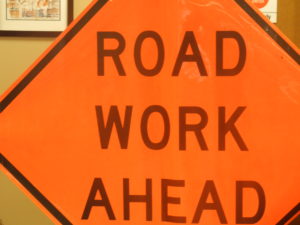 It doesn't appear that the Holmesbrook Culvert project will re-open on October 31st as originally planned.
The existing detour will be modified to direct traffic via Wadsworth Rd./Grace Dr./Leatherman Rd. This modification to the detour route is anticipated to be in place for the next few days.
Depending on weather this week, the city may be able to reopen the Leatherman / College St. intersection to full traffic as soon as Friday.
Completion of the Culvert Replacement project is near. Embankment, storm sewers and guardrail installation are completed. Installation of curbs, concrete roadway base and waterlines are all that remain.
Completion of those items will take place this week with paving scheduled to occur on Friday and Saturday, weather permitting.