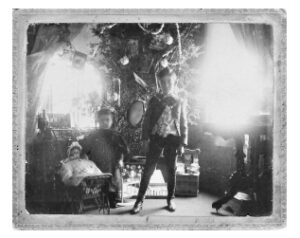 An interesting article in the most recent edition of the Wadsworth Area Historical Society newsletter. Dr. Caesar Carrino shared about a big Christmas gift 75 years ago. We thought you'd enjoy this read! We'd love to hear what you would do if this gift was given to your family this year….
About seventy-five years ago and continuing for a few years thereafter, the City of Wadsworth gave all its residents a much-cherished Christmas gift: Cancellation of the December electric bill. This meant that people who would bedeck their halls with boughs of holly, greens of the fir tree and pine cones because doing so with lights might be too expensive, didn't need to be concerned about the cost of electricity to beautify their homes for Christmas. Efficient lighting was not available then as it is now. Burning lights for about a month or more could add a considerable cost to the electric bill.
To know how this practice developed, we must explore the history of electric distribution in Wadsworth starting in 1901, when Bill Artman, E. J. Young, B.F. Sonnanstine, Jacob Rickert, John Richards, C. M. Werntz and Oliver Nolf formed a stock company. They had plans to bring some of the 'modern' conveniences, such as electricity, water and sewer to the growing community.
To read the rest of the story, click HERE for the newsletter in .pdf format!