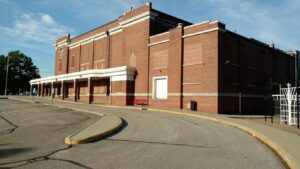 No school again Friday, May 5 for students who attend Central Intermediate School. The district says damage to a portion of the ceiling on the third floor of the building needs repaired. The ceiling that was damaged, which sits above the drop ceiling, was installed in 1927 and is made of plaster.
On Thursday, the EA Group, a company specializing in asbestos testing, took samples. While there was a trace amount of asbestos found, the trace amount isn't regulated by the EPA. However, as a precautionary measure, the EA Group has recommended a full environmental cleaning of the impacted area completed followed by air quality testing.
If everything goes as planned, and the results of the testing show the air quality levels to be within normal range, CIS will reopen on Monday.